10 products
WHY CHOOSE TURTLE?
Breakfast that's better, for you and the environment
We're a family-run business made up of individuals who are passionate about the concept of a 'better breakfast'. It's our firm belief that no matter how little time you have in the morning, breakfast can still be healthy, delicious and suitable for every member of the family.
We don't accept that convenience and sustainability are mutually exclusive. Our processes and packaging are designed to be as environmentally friendly as possible without sacrificing quality or freshness. We're committed to fair production standards and all of our products are organic - which benefits you as well as the environment.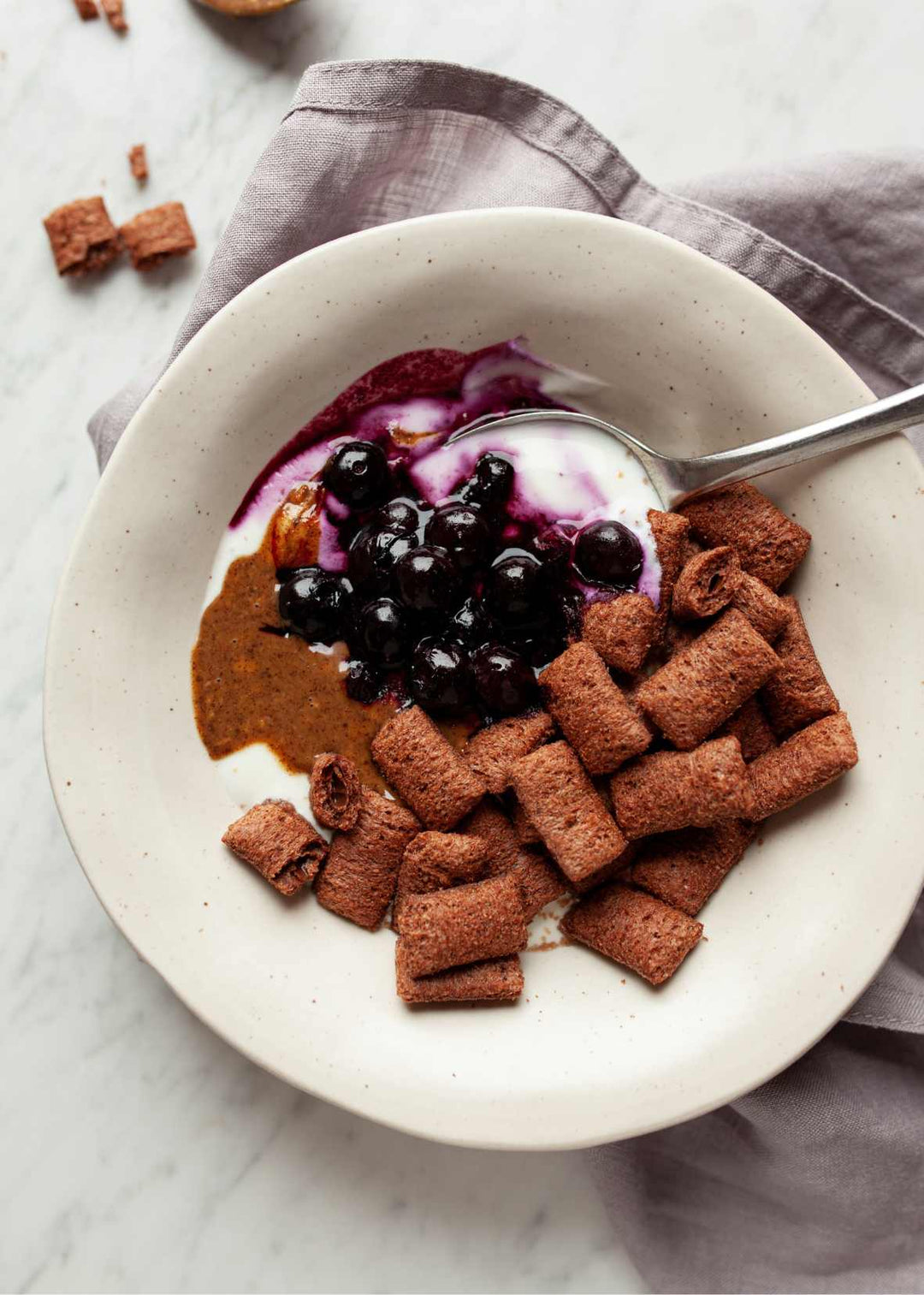 RECIPES AND INSPIRATION
Our favourite healthy recipes and lifestyle tips
It can be difficult to find a diverse variety of sweet treats and snacks when you have unique dietary requirements or are trying to eat 100% organic. So why not make your own? We've put together a selection of quick and easy recipes that you can make at home using organic cereals from Turtle. From rice crispy cakes to açai bowls, you won't be short of ideas.
We've also included some tips and suggestions for alternative ways to use your Turtle products. Sustainable living can be a creative tool; you'll find inspiration for children's activities as well as ideas for giving your cereal packaging a second life.
Our recipes
TREAT YOURSELF WITH A HEALTHY BREAKFAST THAT TASTES GREAT.
100% ORGANIC
All of our products are 100% organic. Our ingredients contain no synthetic additives and are grown without the use of synthetic pesticides or fertilisers. You won't find any genetically modified organisms (GMOs) in Turtle cereals and can take pleasure in eating a breakfast that's good for both you and the planet.
That's because eating organic doesn't just mean no toxins in your food - it also contributes to a more sustainable world. Organic farming is less intensive than conventional agriculture, reducing pollution while helping to conserve water and energy. By not using synthetic chemicals, clean drinking water is preserved, soil fertility is improved and threats to local wildlife are reduced.
DELICIOUS
At Turtle, we believe that healthy food should also taste great. Breakfast doesn't have to be boring, which is why we make delicious organic cereals that satisfy kids and adults alike. Children love the textural variety in our Marshmallow Crunchies and peanut butter-filled Low Sugar Pillows, while even the pickiest of eaters will enjoy familiar flavours like Cocoa Crispies and Honey Balls.
We consider taste and health to go hand in hand, complementing each other rather than contrasting. When you eat something that fires up your tastebuds, the 'happy chemicals' released by your brain help to boost cognitive performance and aid digestion. By consuming a nutritious, organic breakfast that satiates your cravings, you'll feel the benefits in both the short and long term.
HEALTHY
Breakfast is often referred to as the most important meal of the day. It's the first thing we eat after fasting throughout the night and should serve to replenish the nutrients and calories used up during sleep. But breakfast isn't just about topping up our depleted nutrient stores - it's also what sets the tone for our energy levels throughout the day.
Kickstarting your morning with a low-sugar, high-fibre breakfast cereal from Turtle is the ideal way to implement healthier habits without any fuss. Fibre-rich foods take longer to move through the digestive system, resulting in slow-release energy, while low-sugar means no blood sugar spikes or crashes. Our organic breakfast cereals are formulated to contain the right mix of fibre and other macronutrients to keep you feeling balanced all day long.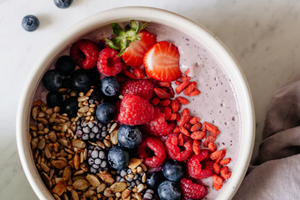 FAQs
Organic cereals are breakfast cereals that have been produced using organic farming practices. This means avoiding the use of synthetic fertilisers, pesticides and GMOs, which are common within conventional farming. Instead, crops are grown using natural and sustainable methods that promote biodiversity and don't rely on toxic substances. Organic breakfast cereals are also free from synthetic additives and contain only natural ingredients.
Being organic doesn't immediately make one cereal healthier than the other. There are lots of other factors involved, including the amount of nutrients and processed ingredients, as well as any individual dietary requirements. With that being said, organic cereals are very often formulated to be the healthier choice and have the benefit of avoiding exposure to certain chemicals.