Our (Love) Story
Hi, we are Laurence and Thilo, married since 2012 and founders of Turtle since 2014.
Thilo is German and grew up with long walks in the forests. He moved to Belgium for his first job. 
Laurence is Belgian but grew up in Spain and Denmark. After her studies, she moved back to Belgium and met Thilo 3 days later. 
Together we combine different cultures, peoples, and flavours. Food has always been a source of pleasure and a way to connect with other people. 
For us, like for many of you, food is a way of showing love. When I prepare a comforting porridge for myself before sport, when I carefully cut the fruits for our children's breakfast, when I add extra chocolate cornflakes in my husband's bowl. Those small gestures are daily signs of love and self-love. Food is our love language. I'm sure many of you can relate!
We never imagined that our love and fascination for food would become a thriving company. Today we love working together and with our growing team of amazing colleagues to make the best breakfast available on the shelf. And we also enjoy time off with each other and our two beautiful children.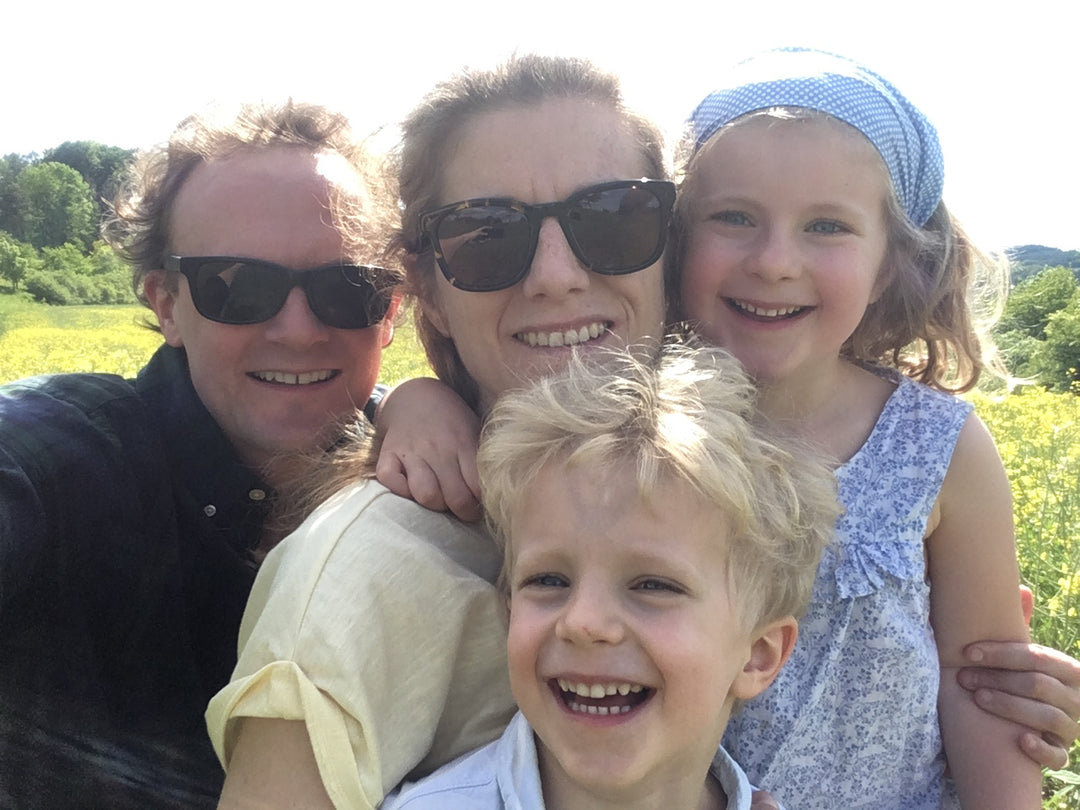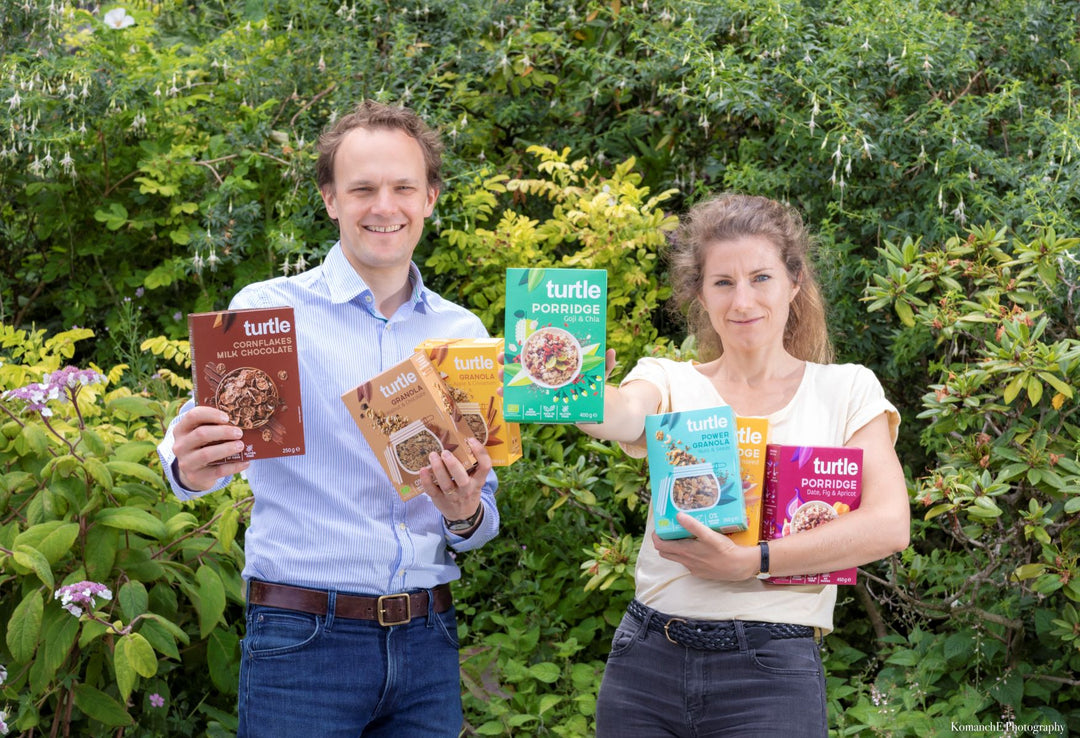 What inspires us
Turtle is everything we love and want for breakfast. We love creating simple clean products that taste amazing. We love to invent completely new products. We were the first company to launch porridges, which later because an entire market segment in some European countries. We also love the classics, although we give them a twist to make them more wholesome. We love to mix ingredients in new ways and pack up more flavours. 
Our products are versatile, but they are always made from carefully selected organic ingredients, always healthy and always delicious. 
How it all started 
For a long time, we had been unable to find organic cereals and cereals without added sugars. Being pregnant and then having a baby made us even more aware of the need for better breakfast alternatives. At the time both Thilo and Laurence were working full-time jobs. Laurence's maternity leave turned out to be the time needed to Turtle.  
We chose the name Turtle, based on the story "The Tortoise & the Hare". This story is about the race between a (slow) turtle and a (fast) hare. However, the hare quickly tires whereas the turtle slowly but steadily moves on and wins the race. This is an allegory of quick vs slow-release sugars. With wholegrain oats the energy in your body is released slowly and lasts until you reach your goals. 
We are so grateful for being able to share our love of breakfast with hundreds of thousands of you every month. For that you'll find that we are constantly developing new products and share recipe ideas to help you create the breakfast you love! 
A love story since 2014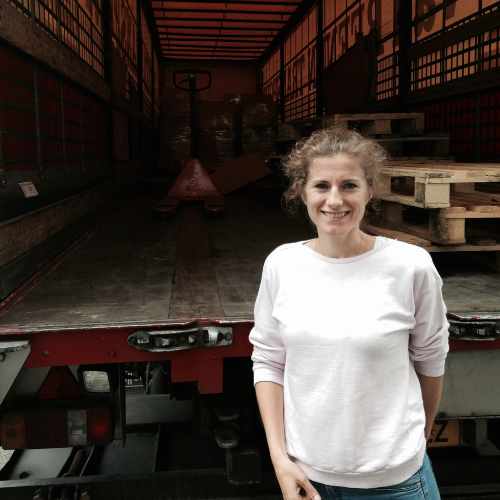 2014-2015
It was during Laurence's first maternity leave in 2014 that the idea for Turtle was born.
In 2015 Turtle sold its first porridge! Here you see the very first porridges (at the end of the truck) being delivered and marking the beginning of an incredible adventure.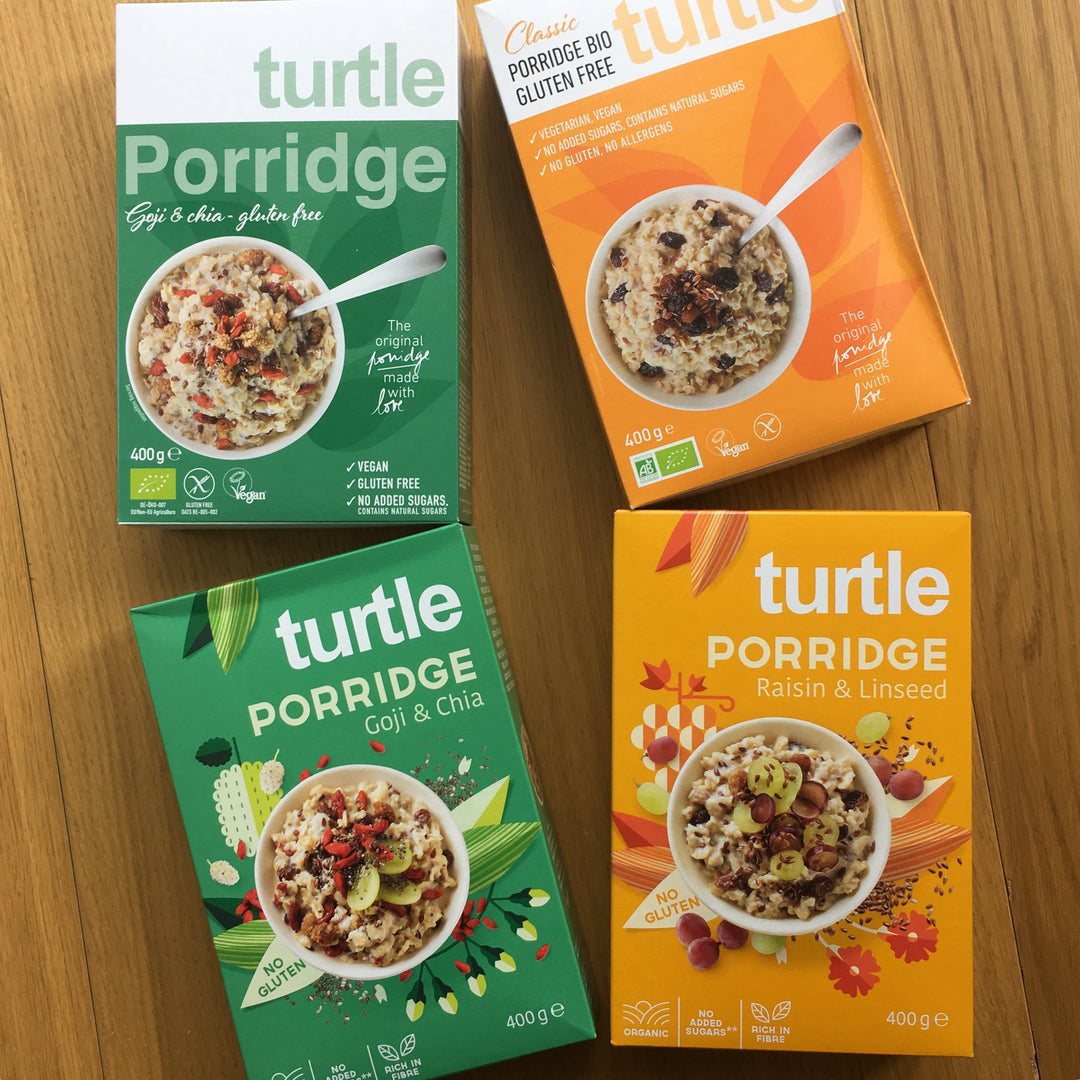 2018
Turtle grows and evolves! In 2018, Turtle collaborated with Belgium's leading design agency, creating colorful and fun new packaging! It's time for a makeover.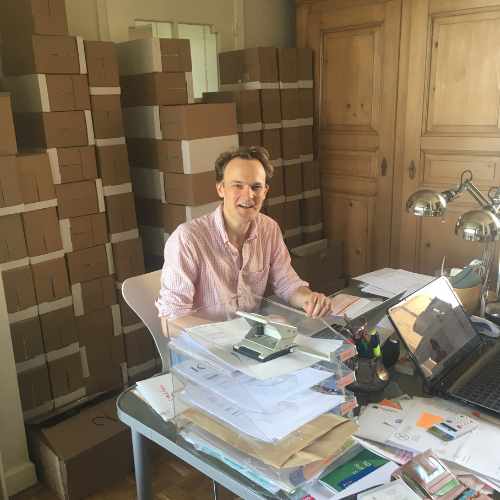 2019
It's great working from home. But when the boxes started reaching the ceiling, we decided to get a real office.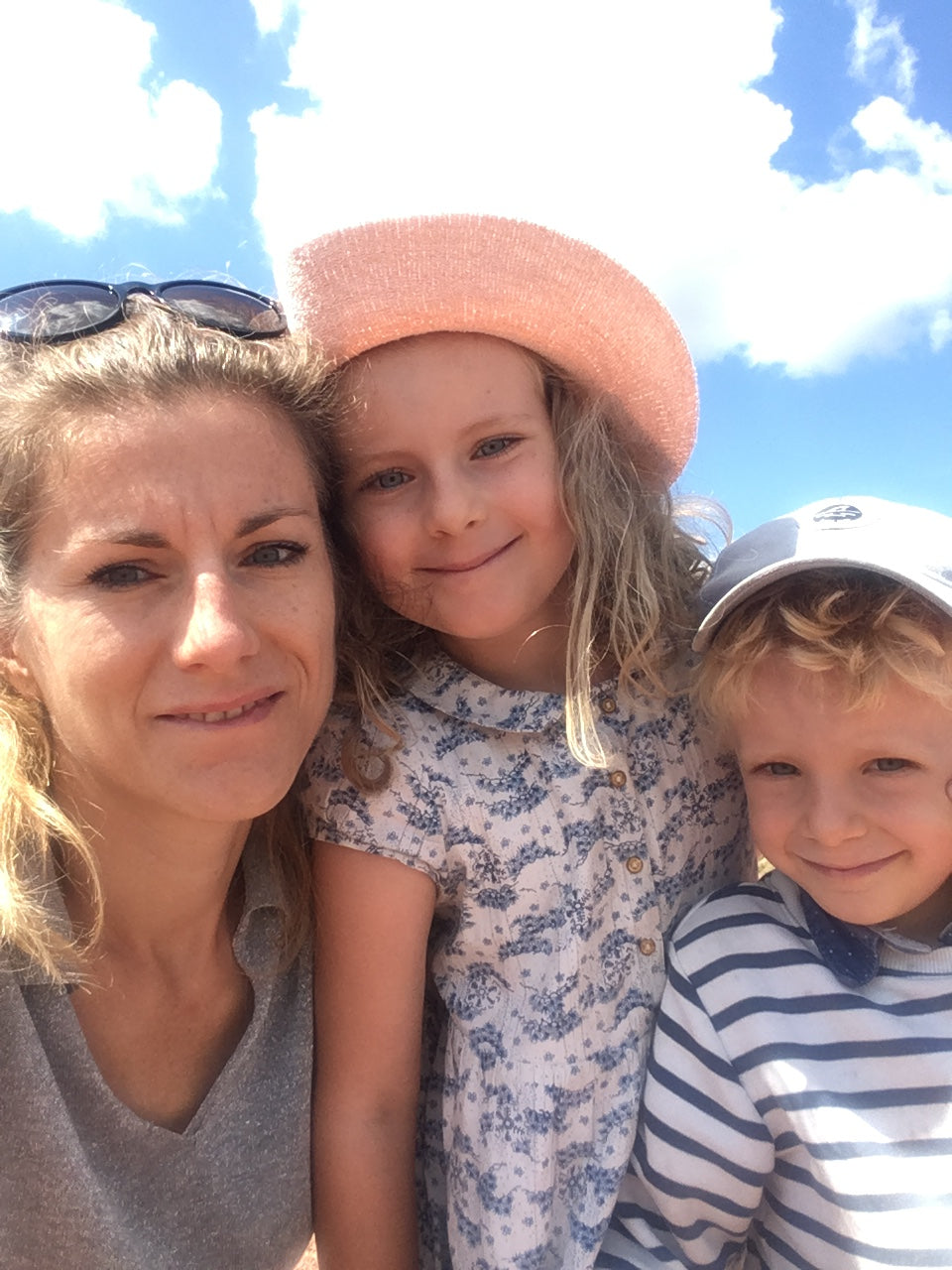 2020
Granola is coming! And the COVID-19... New challenge: sending products to customers working from home. Laurence, like many parents, spends three months at home with the children. But sales are soaring!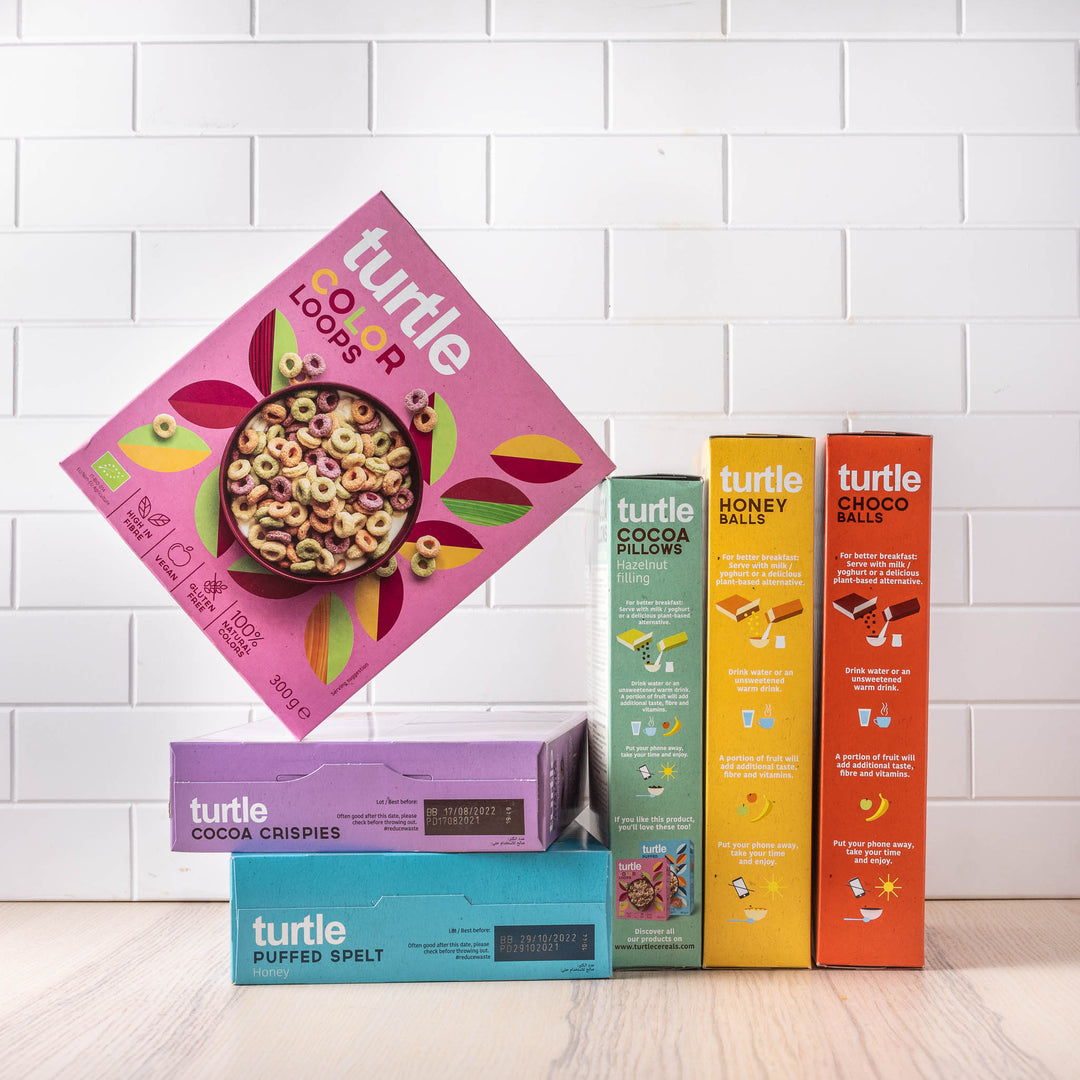 2021
Turtle's goal has always been to make healthy products. Laurence and Thilo create a new line of organic cereals, with less sugar and with vegan and gluten-free options to offer an alternative to the big brands. Success is immediate and the range is still growing!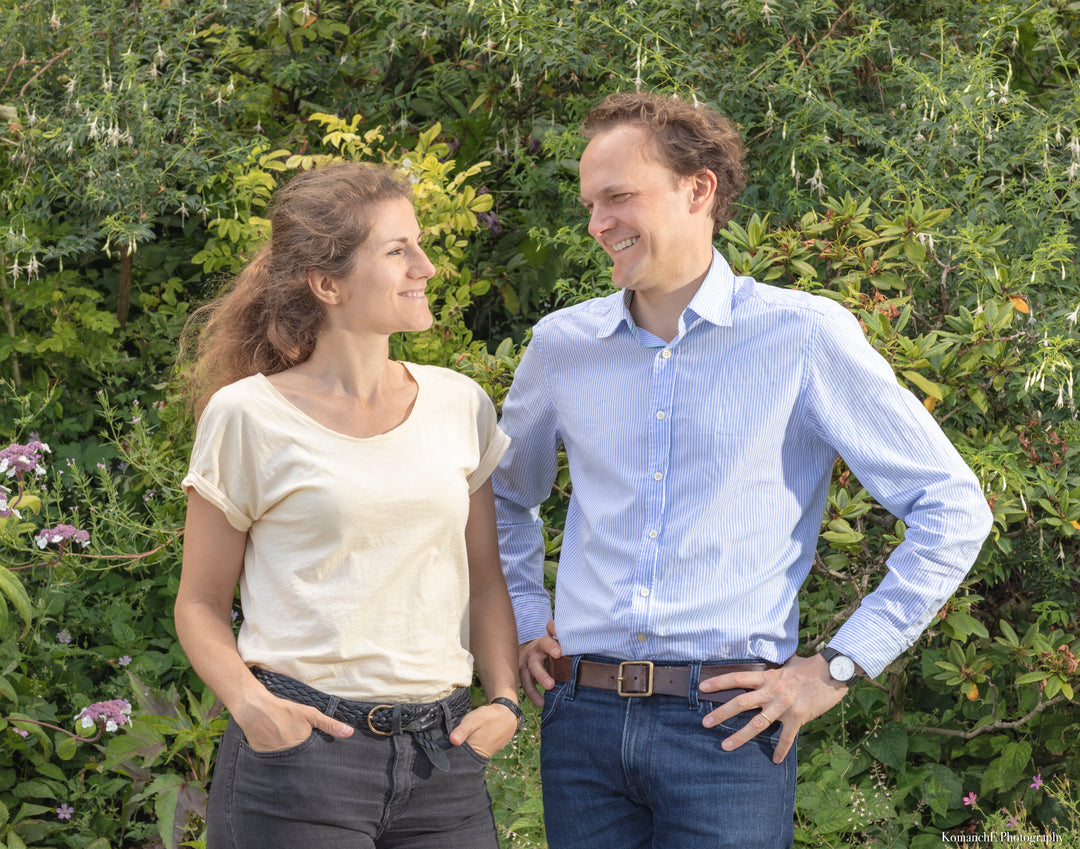 Today
Since its creation, Turtle has been a great success, and this is only the beginning! Laurence and Thilo continue to put their hearts into their project, driven by their love of good food.