Contact us
Questions? Comments?

We're listening!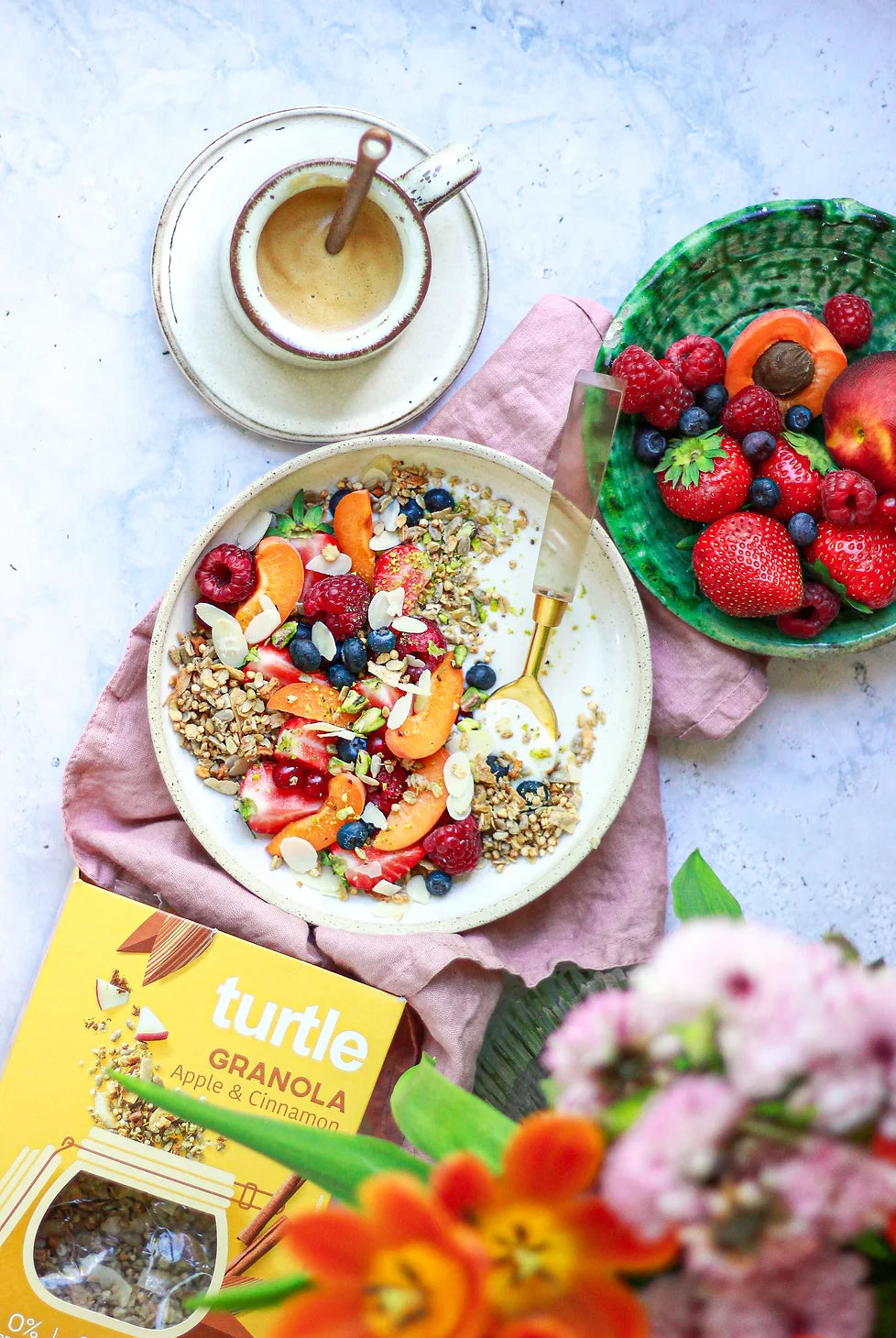 Do you have a bongo voucher? Follow the instructions below!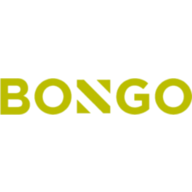 Follow the 3 steps below to exchange your Bongo voucher for a gourmet basket! 
1. Make your selection from our 3 baskets.
2. Send us your voucher number (9 + 3 digits).
3. Send us the address where you want your basket delivered.
You can send us your selection, bongo number, and address via the contact form above.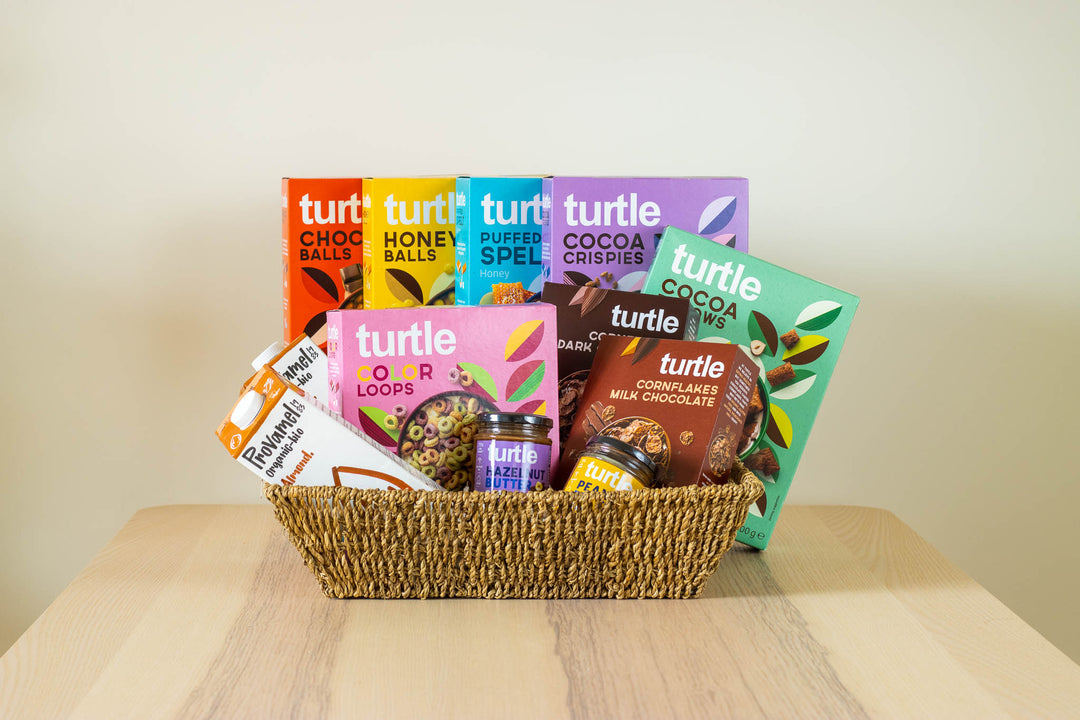 Kids ORGANIC breakfast
1 x cornflakes milk chocolate
1 x color loops
1 x honey balls
1 x choco balls
1 x cocoa pillows hazelnut filling
1 x cocoa crispies
1 x puffed spelt with honey
1 x hazelnut butter & chocolate
1 x plant-based milk
1 x peanut butter & chocolate
1 x cornflakes dark chocolate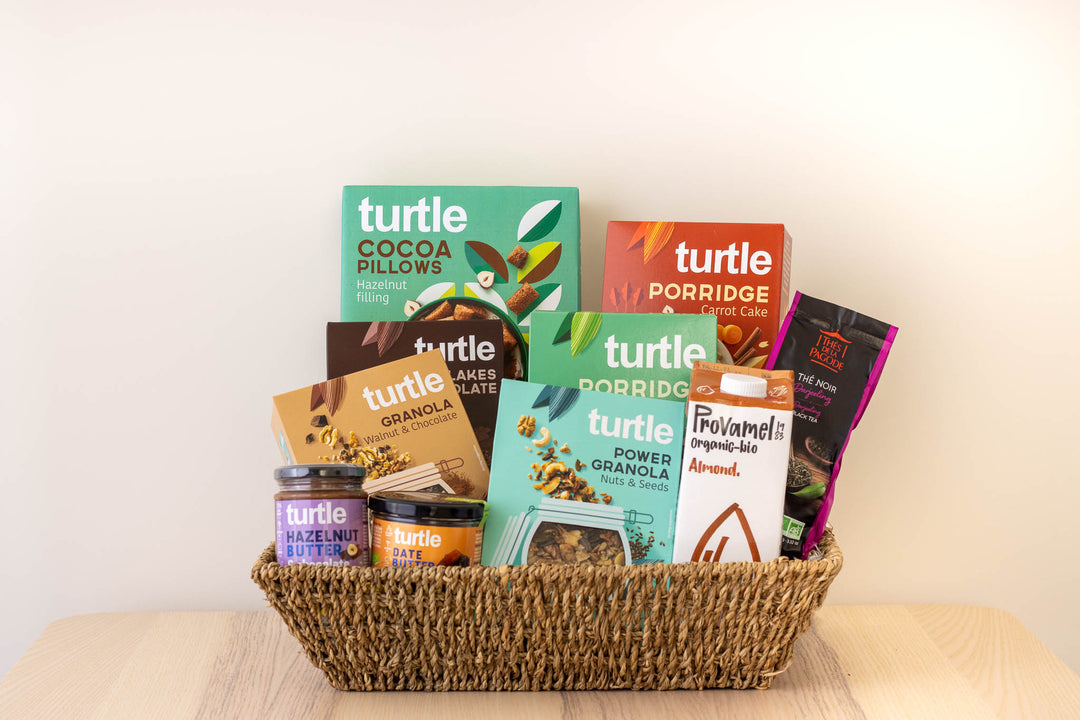 ​Pleasure breakfast - Delicious, organic and vegan
1 x cocoa pillows hazelnut filling
1 x hazelnut butter & chocolate
1 x plant-based milk
1 x cornflakes dark chocolate
1 x power granola nuts & seeds
1 x granola walnut & chocolate
1 x porridge carrot cake
1 x date butter - brownie style
1 x tea or coffee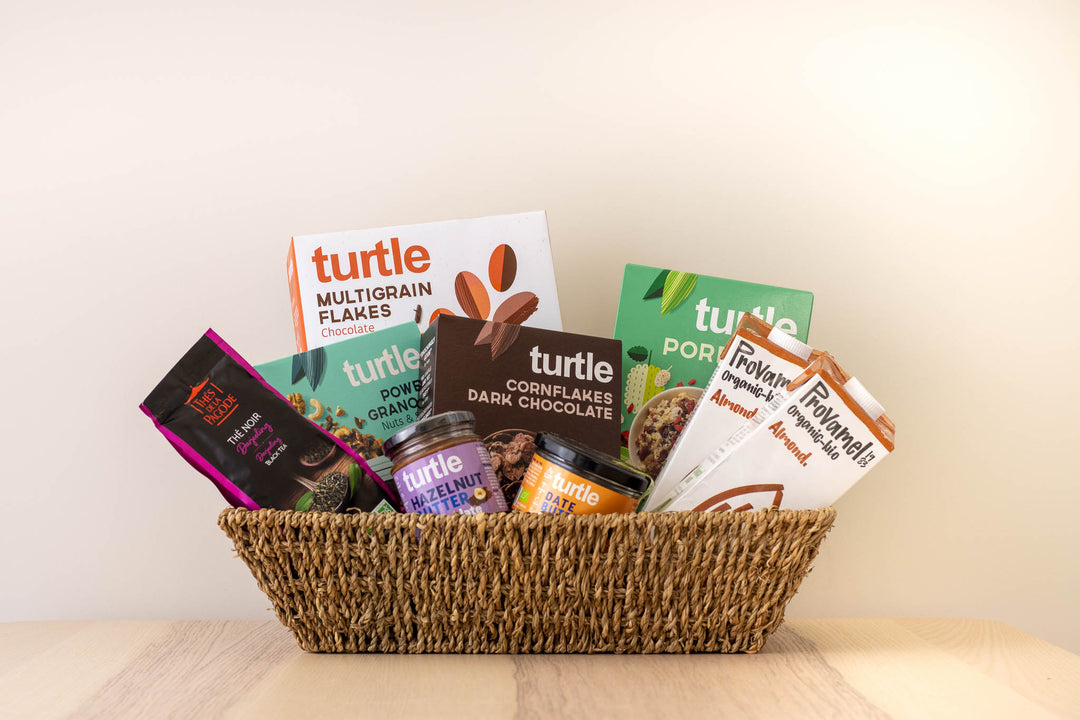 Wellness breakfast - Delicious, organic and gluten-free
1 x multigrain flakes with chocolate
1 x hazelnut butter & chocolate
1 x date butter - brownie style
1 x plant-based milk
1 x cornflakes dark chocolate
1 x power granola nuts & seed
1 x tea or coffee
1 x porridge goji & chia