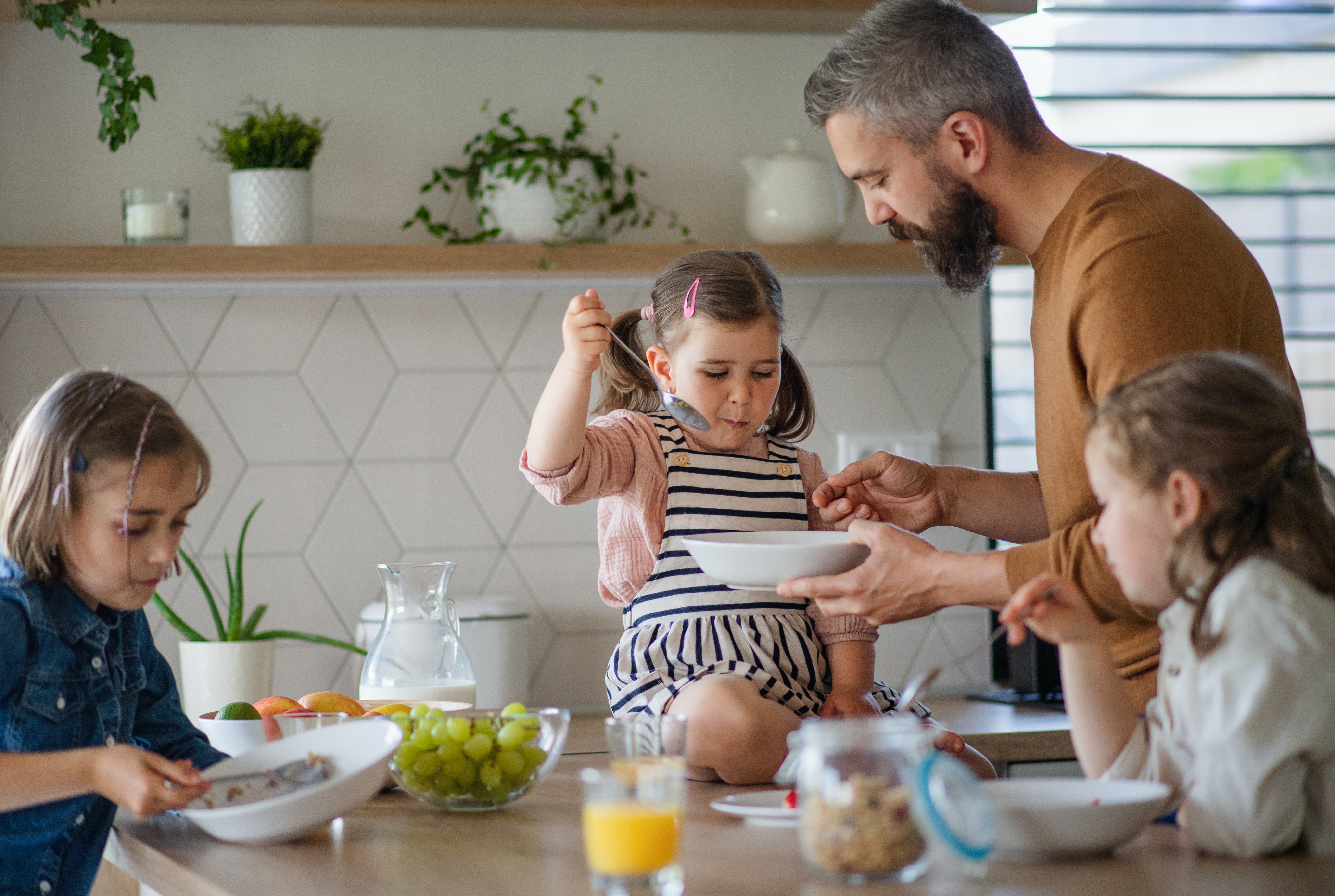 What is better breakfast?
100% Organic
We care about our planet. That's why our products are sourced carefully and our packaging recycled and recyclable.
Delicious
Our products are truly delicious and we have something for every taste. We even have the world's tastiest chocolate cereals!
Healthy
The purpose of food is to nourish your body. We make sure you get the right kind of fuel every morning.
OUR MISSION
At Turtle we make sure your breakfast nourishes your body, that it is a moment of pleasure for you and your loved ones, and that it is produced while respecting the nature around us.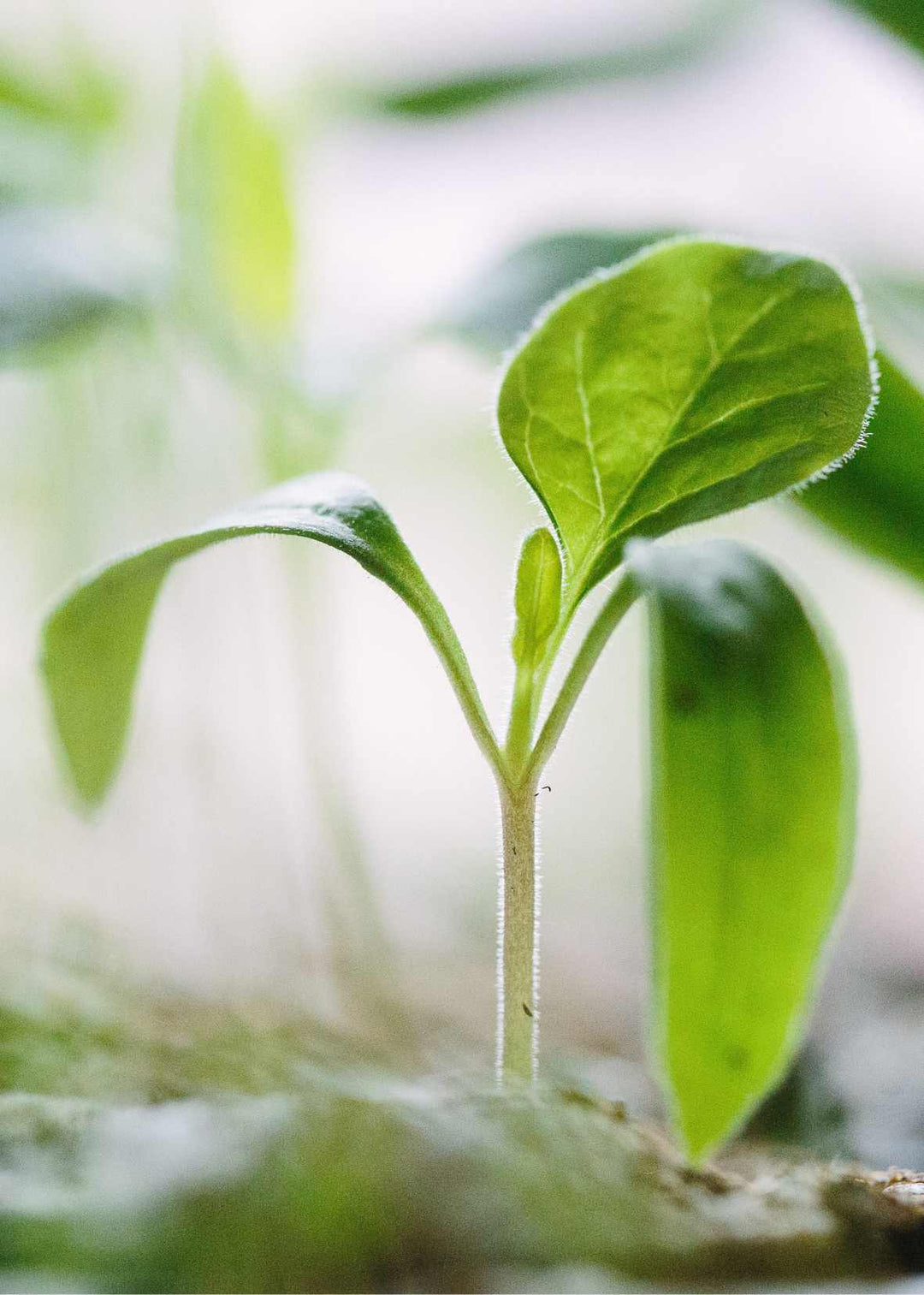 100% organic
Our products are all made with ingredients from organic farming. This has less negative impact on our environment than conventional agriculture, thanks to its reductions in the use of chemicals and by being less intensive. Groundwater stays clean, bees continue to do their job and you will not find any toxic substances in your breakfast.
Here are the main reasons why we choose organic:
- Preserves the quality of our soils
- Preserves our drinking water
- Fewer pesticides and toxins in your food
- Preserves biodiversity and is better for our wildlife
- No genetically modified (GM) ingredients allowed
Turtle is certified organic since the beginning by Certisys BE-BIO-001
fair production
We are committed to purchasing our raw materials in a fair and sensible way.

PROXIMITY Raw materials are purchased from farms close to the production sites. There are long term agreements and cooperations between our farmers and production sites.
FAIR Our raw materials are purchased according to high social standards, as established in the specifications of BSCI (Business Social Compliance Initiative), SA8000 (Social Accountability) and ILO (International Labor Organization).
All our suppliers are members of Sedex, and ensure fair living and working conditions for the farmers growing our the cacao, sugar canes and other ingredients that we cannot grow locally.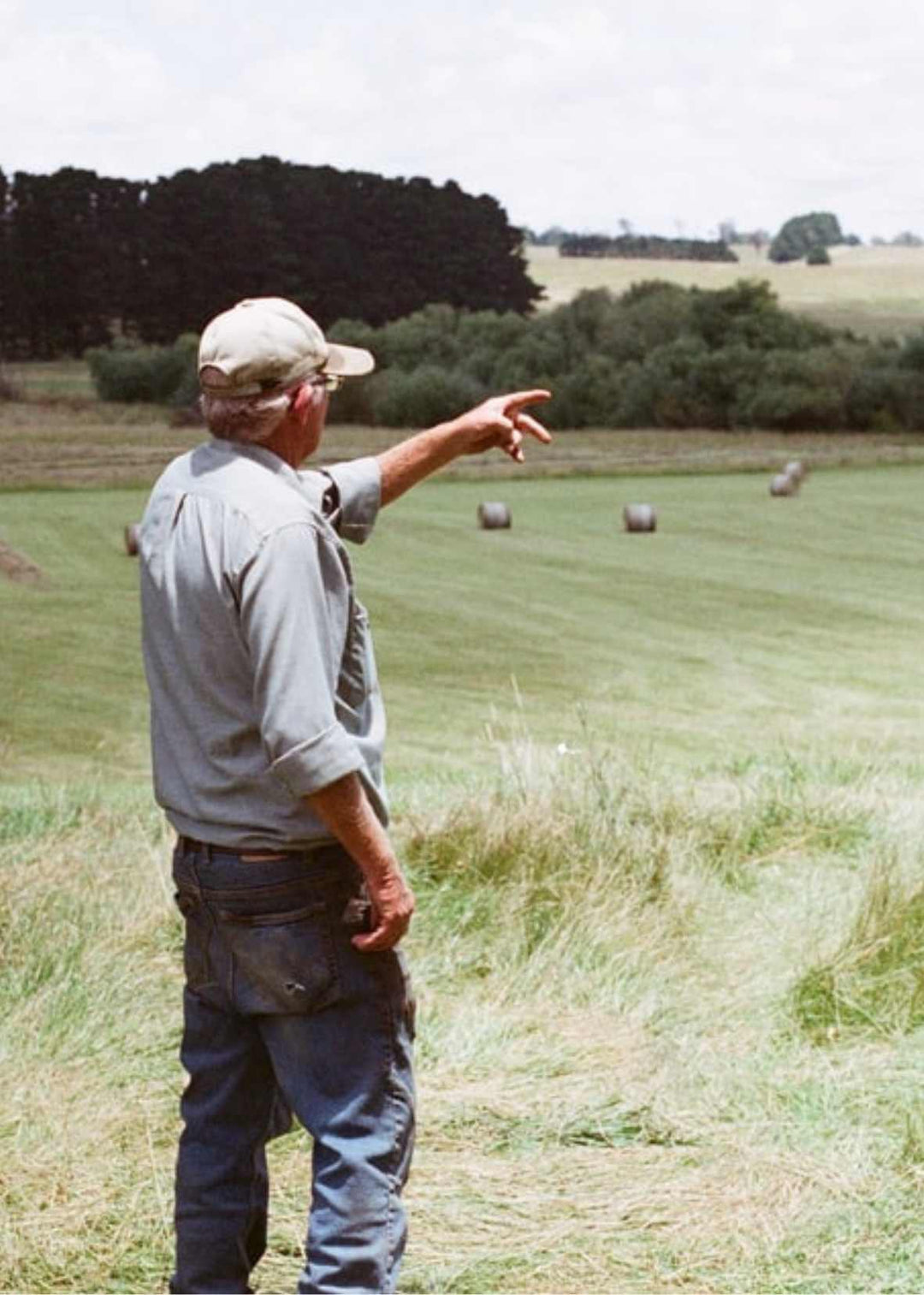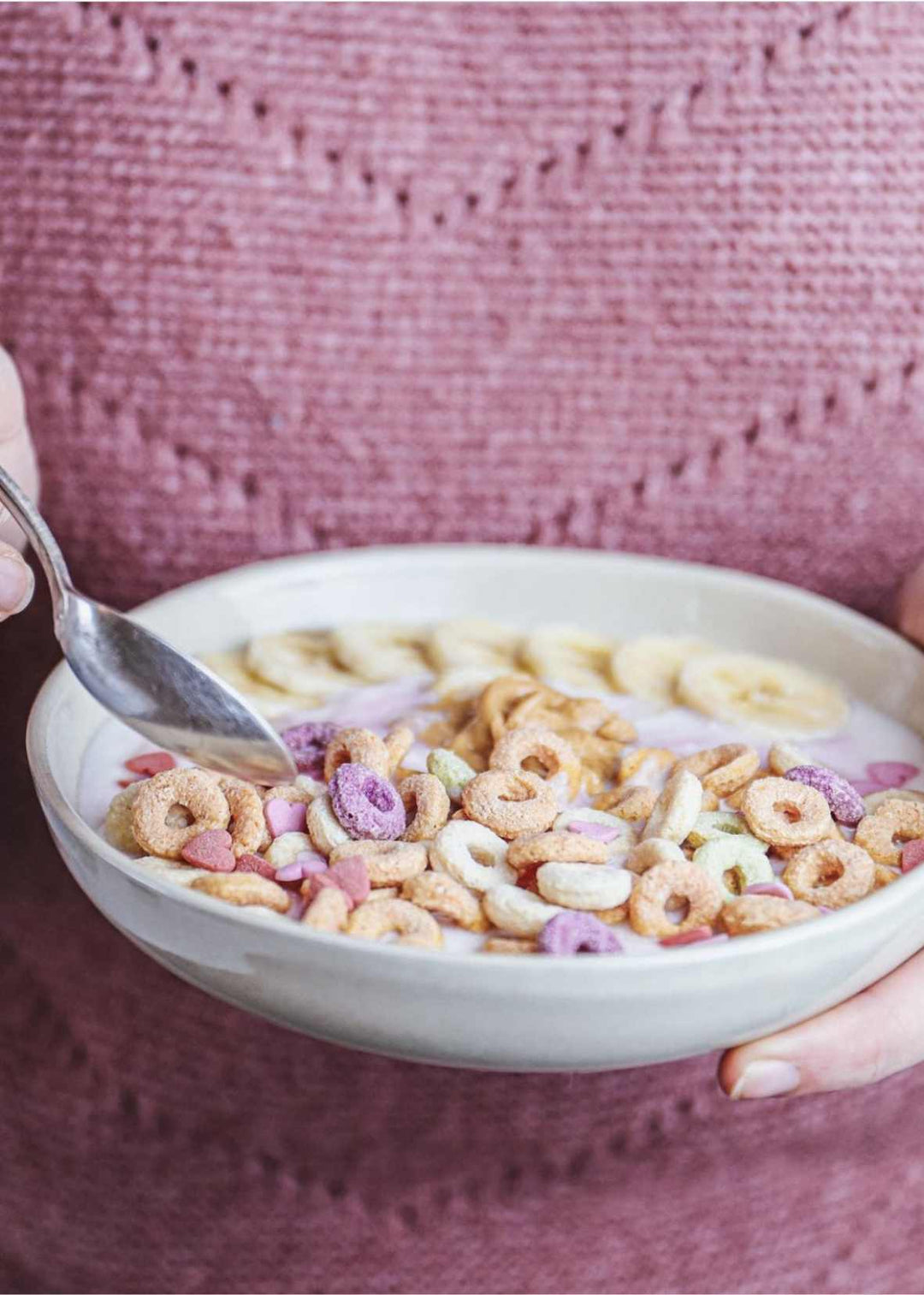 Healthy & Nutrious Food
Breakfast must give you nutriments and long-lasting energy to start your day well. Choosing the right mix of macronutrients is important to give your brain and body what it needs to thrive. For example, choose breakfast foods that contain a mix of carbohydrates, protein, healthy fats, and fiber. Carbs will give you energy right away, and the protein will give you a boost later on.
absolutely delicious
Taste is an important aspect when talking about food. In fact, eating ranks among the greatest pleasures in life!
It is scientifically proven that taking pleasure from food has significant benefits for your health. Savoring food supports digestion, can help improve your relationship with food, can help overcome food disorders and more.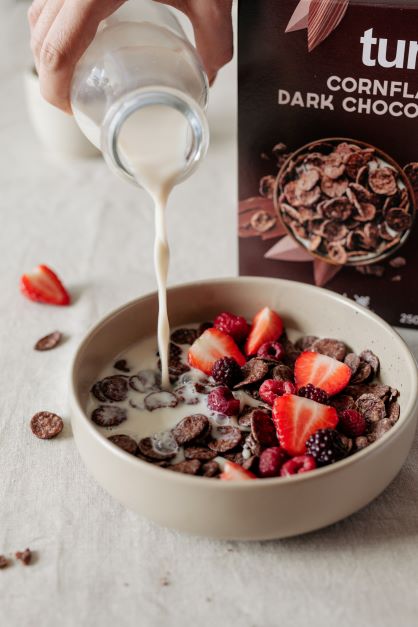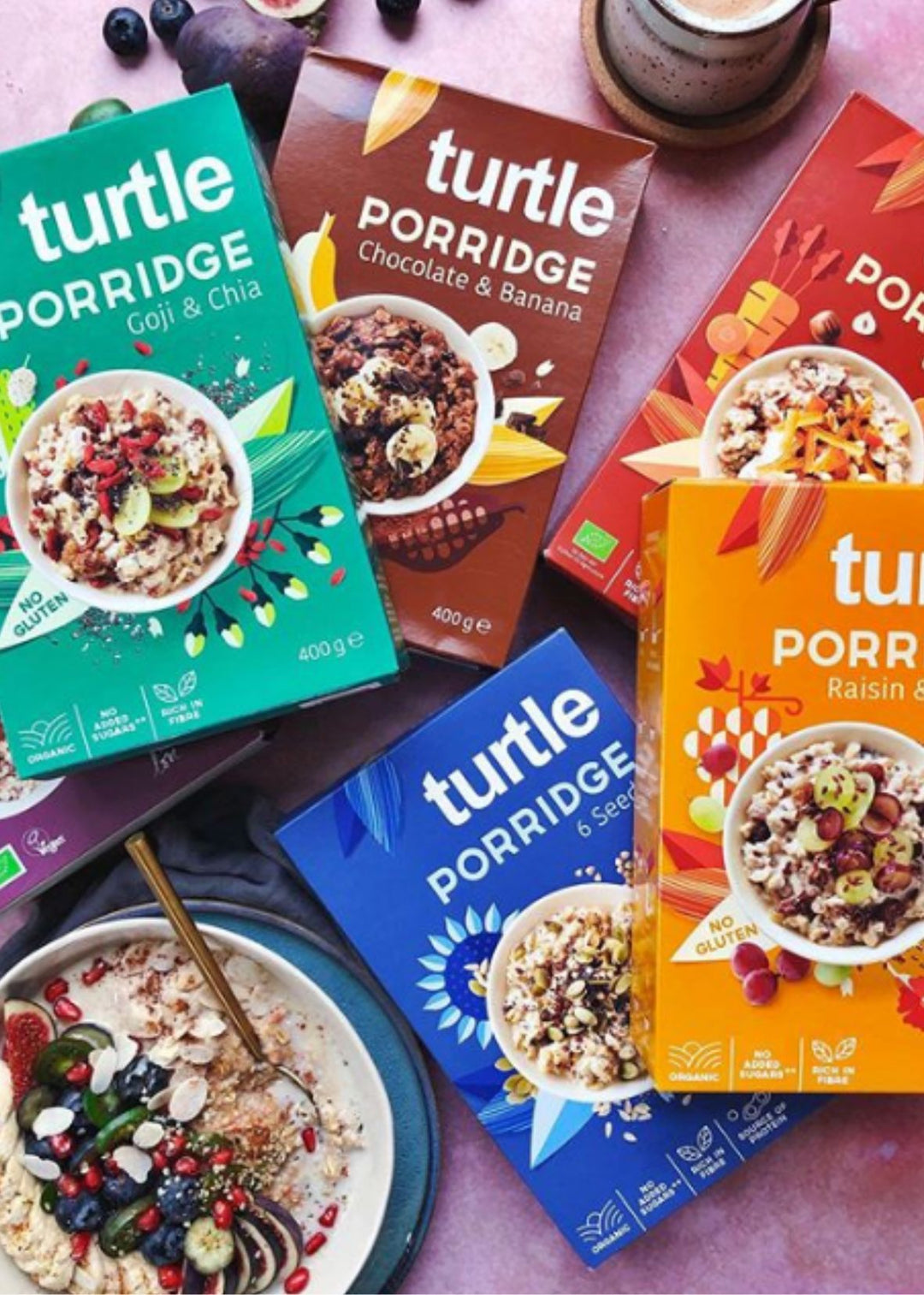 SUSTAINABLY packed
The primary function of our packaging is to enable transportation and to keep the freshness and taste of our cereals, for as long as possible. We are not perfect, but we do our best and intend to continue improving our sustainability as new materials and technologies become available. Here is what we currently do:
Our cardboard boxes are made from 80% recycled fibre and the outer cases we use for transport 100%. Both are recyclable.
We are not here to defend plastic, but we also cannot avoid using it. Plastic preserves food freshness and keeps moisture and other microorganisms out. This protection significantly reduces food waste. Plastic is recyclable, so discarding the empty bag in the proper bin will have another life and reduce the amount of new plastic created.
We use sustainable biobased bubbles when we ship your order from our online shop. They are made from degradable vegetal starch, decompose when in contact with water, and contain no contaminants.