9 products
Savour our organic and tasty porridges!
Porridge is the healthies breakfast. It is also cozy and comforting, nutritious and tasty.
A warm porridge is deliciously creamy and easy to prepare. 🌞
Here's what makes our porridges so unique:  
No added sugars: Enjoy a nutritious breakfast without compromise, thanks to naturally sweet ingredients.  
Gluten-free porridges: Recipes adapted to all tastes and dietary requirements for a healthy and delicious breakfast.  
Hot or cold: Enjoy our hot porridges for a comforting wake-up or cold as overnight porridge or muesli, according to your desires.  
Don't wait any longer to enjoy our organic porridges and start your day with a delicious and nutritious breakfast.  
P.S.: Have you tried our carrot cake porridge? 😉 You'll love it!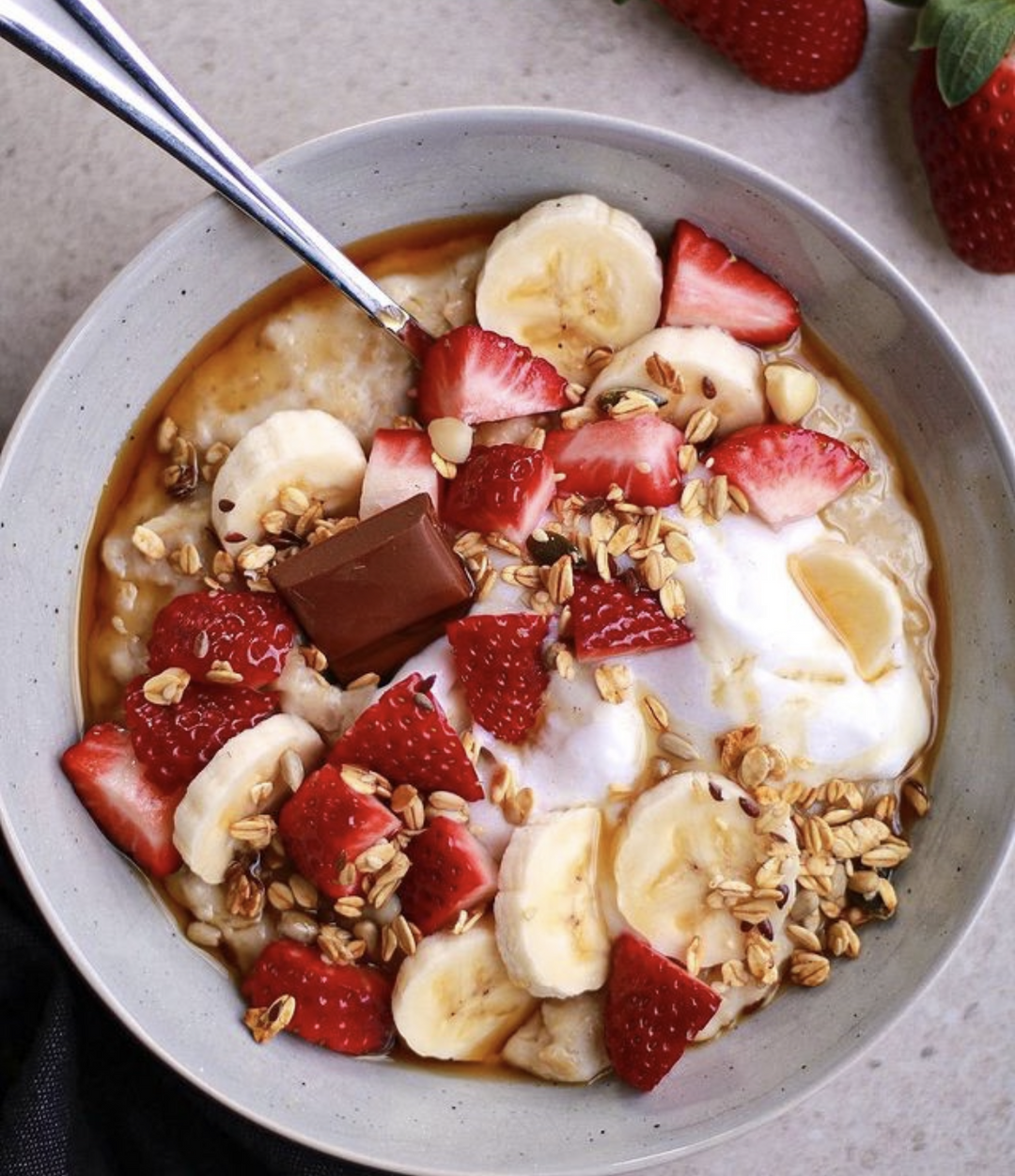 Everything you need to know about porridge
There are many ways to enjoy our porridges and oats. Here are some of the most popular ways to prepare them: hot porridge, overnight oats, and as a muesli.
Hot porridge: Mix 50 g of porridge / oats with 180 ml of milk (dairy or non-dairy) in a saucepan. Bring to a boil, then reduce heat to low and simmer for 10-15 minutes, occasionally stirring, until the grains are tender and have absorbed the liquid. Serve warm with toppings of your choice.

Overnight oats: Mix 50 g of porridge with 100 ml milk and 1 tbs of yogurt (dairy or non-dairy) in a jar or container. Stir well, cover, and refrigerate overnight. Enjoy the next morning with freshly cut fruits.

Muesli-style: Enjoy our porridge like muesli. Add the porridge and milk or yogurt (dairy or non-dairy) in a bowl. That's as easy as it gets.
Customize your porridge with fruits, nuts, seeds, or spices to suit your taste.
Porridge is a healthy and comforting dish. Once you know how to prepare it, it's easy and infinitely varied. You will find below our tips for a perfect porridge!
How to cook the perfect porridge?
For one serving: 1 dl (1 coffee cup) of Turtle porridge and 3 dl of milk (dairy or vegetable). Bring to a boil in a small saucepan while stirring. When the liquid is absorbed it is ready, it takes +/- 10-15 minutes.
The porridge is too thick? Add a little more milk or water.
Too liquid? Cook it for 2-3 minutes more. Can't miss it.
What about the flavours and toppings?
1. Add fruit during cooking or as a topping on your Porridge. Fresh or frozen, in pieces or grated, fruits are good, healthy and full of vitamins.
2. Nuts and seeds are not only delicious, but also nutritionally interesting. Almonds, grated coconut, seeds of chia or mashed peanuts, treat yourself.
3. For special occasions: a small piece of chocolate that you let melt on your hot porridge, it's really very yummy.
That's it. You now know all the secrets to make the best porridge in the world. Now it's your turn !